Sinclair + May
Project details
Client: Sinclair + May
Deliverables: Branding, Print, Website Design
Sinclair + May is a small business law firm dedicated to helping other small to mid-size businesses keep their legal affairs in check.
Ran by founder Jessica Kerr, they strive to put people first and do so in a manner in which isn't typical to the general perception of law firms. They're desired target audience (but not limited to) of lifestyle and wellbeing based businesses required Sinclair + May to rethink the way they are portrayed as a brand and business.
Brand is an incredibly viable tool for all businesses and Sinclair + May knew of this value and so they approached Sherwood to create an identity that not only positioned the firm accurately within their market but to also lead the way through design in an industry which can at times lack inspiring design.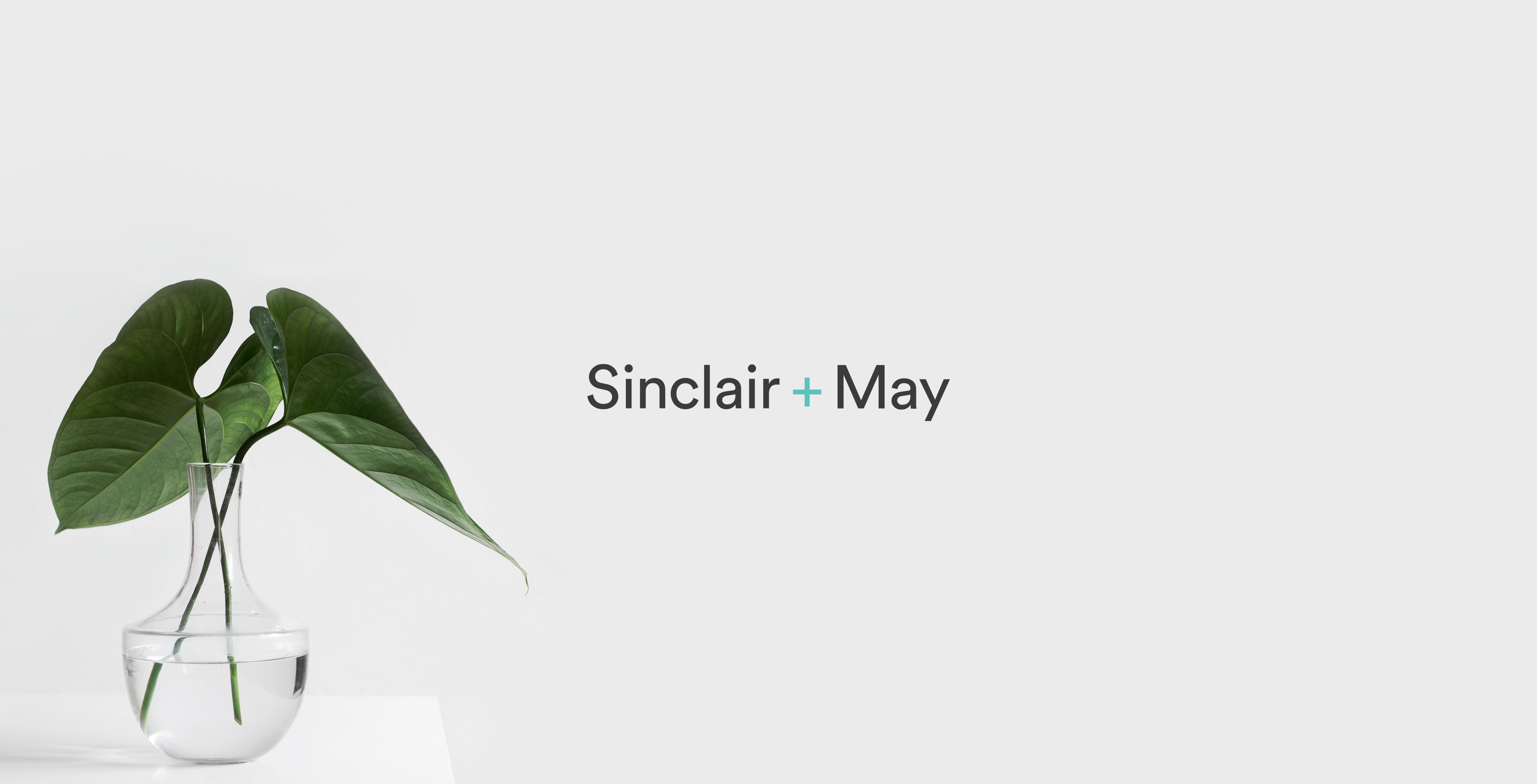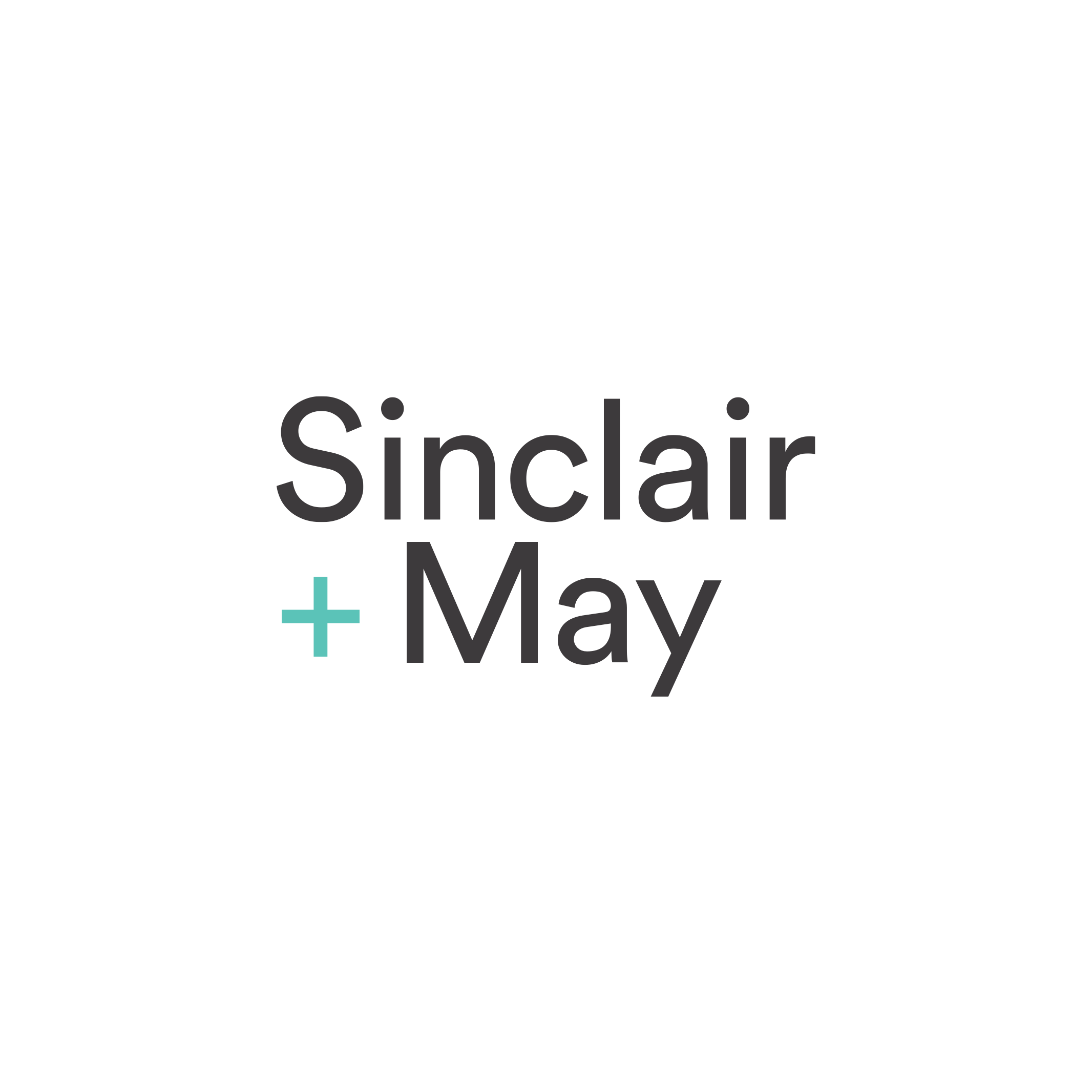 The Approach—
After our initial chats with Sinclair + may we conducted a general design audit (brand and digital) of law firms in Melbourne*, and after having looked through 100's of law firm branding and websites we found a consistency within the way brands had been approached and at times forgotten.
We worked with the team at Sinclair + May to find out what made them tick as a business and how we could help them realign their brand and attract the clients they wanted to attract.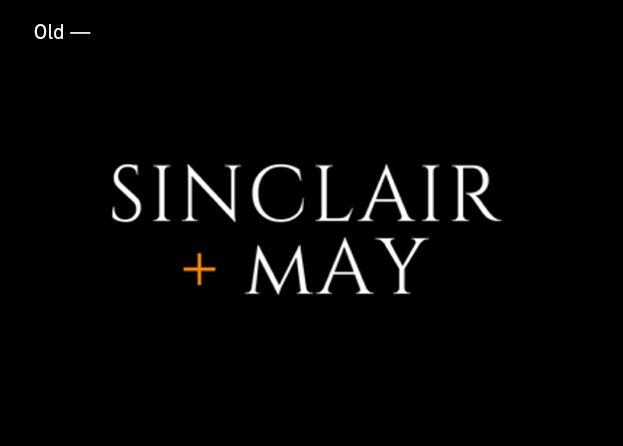 The Outcome—
Since the rebrand, Sinclair + May have been able to obtain twice the amount of clients within their target market.
"Realigning our brand visually with our businesses goals and objectives has been incredibly beneficial."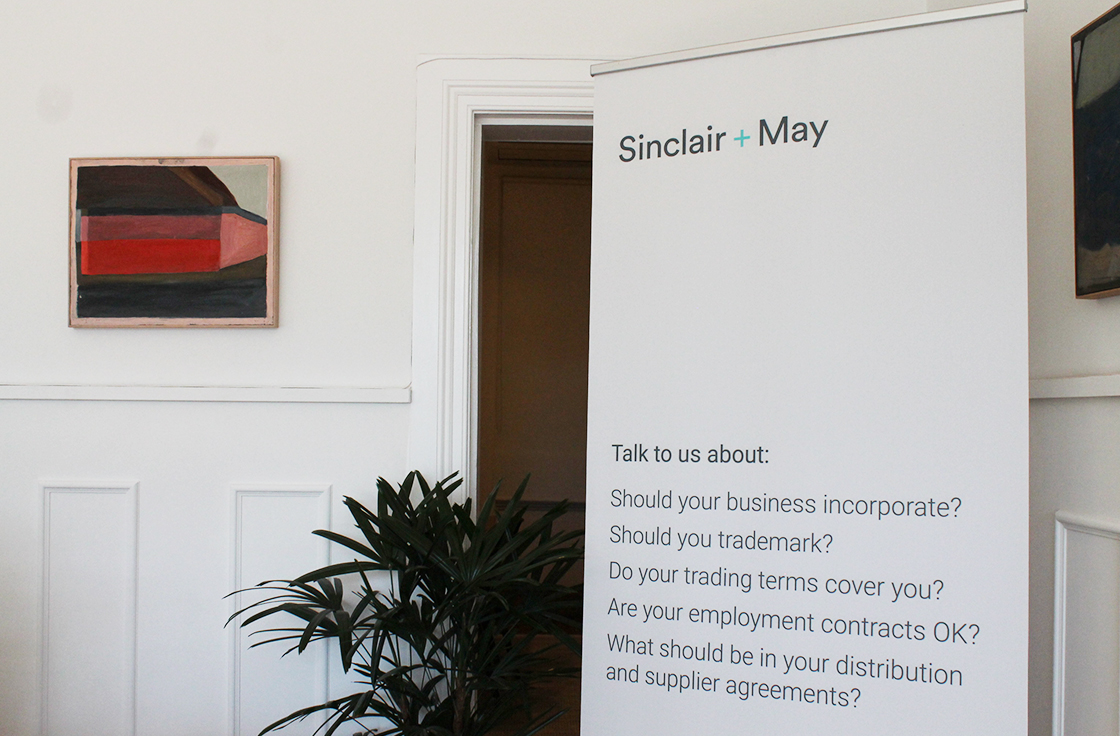 Testimonial—
"Sinclair + May was in need of a brand refresh. I reached out to Sherwood, explained that I wanted something clean, fresh and professional and within a week, they gave me a proposal which completely hit the mark.
They were a pleasure to deal with – nothing was a hassle and they made the process as easy as possible. They understood I was time poor and needed my hand held with implementing the changes. I would have no hesitation in referring Sherwood to anyone looking for a creative agency and are undoubtedly the spark that most law firms could do with!"
Jess Kerr
Sinclair + May
Main Deliverables—
Brand Strategy
(re)Branding
Identity Rollout
Marketing Collateral
Social Content
Environmental Signage
Website Design
Digital Marketing