The Astor & The Roving Marrow
Project details
Client: The Astor & The Roving Marrow
Collaborators: Lucas Allen (Photography) Thomas Jacobsen (Architect)
Deliverables: Branding, Art Direction & Website Design
The Hotel Astor in Carlton was an iconic boozer. In 2015 The Astor returned to its roots, taking up its original name and reinventing once more – this time with the addition of a unique restaurant, the Roving Marrow, that's bringing fun back to food and Melbourne pubs.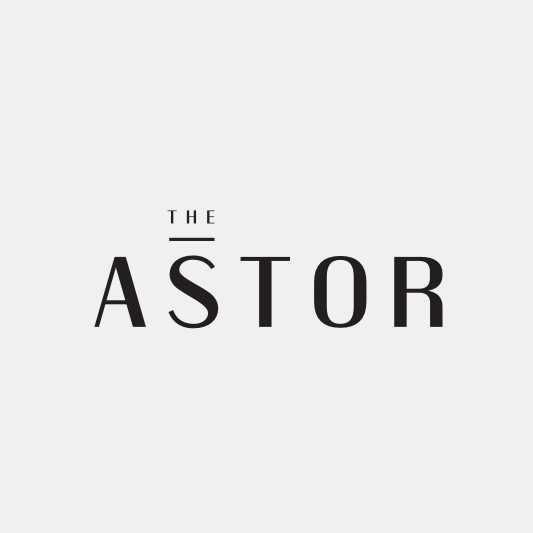 The Brand—
Focusing on a building steeped in the make-up of Lygon Street, the typography on the building's exterior was used as inspiration for the custom wordmarks created, and the brand collateral to follow.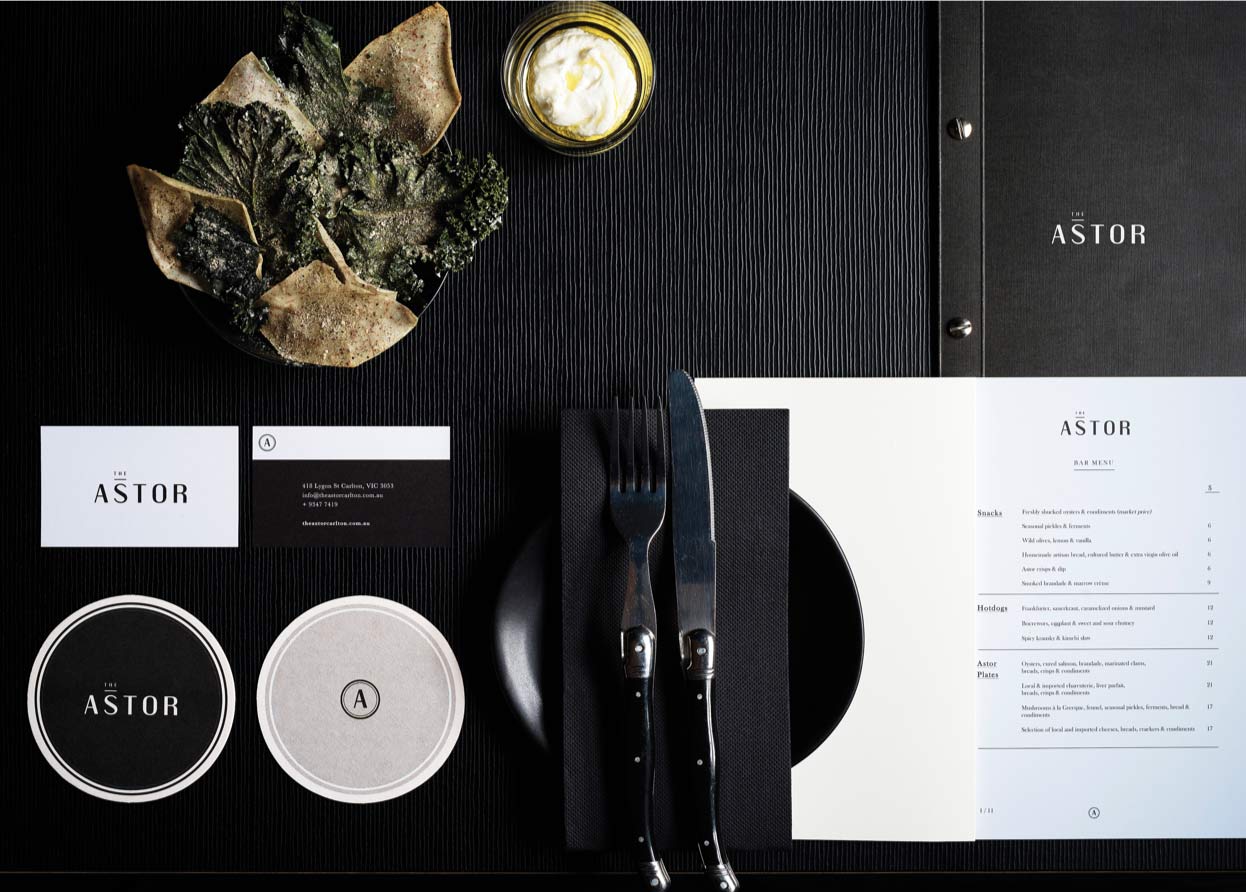 The Outcome—
An iconic Carlton boozer transforms into a refined culinary experience yet still keeping an encapsulating pub vibe.
Working directly with architect Thomas Jacobsen and Owner Darren Smith the vision for the new Astor was to focus on being honest, restrained and refined. This personality presented through the menus flavours, interior features and materials used.
Main Deliverables—
Strategy
Branding
Identity Design
Art Direction
Web Design
Marketing Collateral